REVERSE MORTGAGES IN CANADA
Turn the equity in your home into tax-free cash TODAY!
Turn your equity into cash
A reverse mortgage allows you to turn the equity of your home into cash.
Money when you need it
Receive your money the way that works best for you. One-time lump sum or monthly payments.
Tax-free source of income
Increase your income without impacting your Old-Age Security (OAS) or Guaranteed Income Supplement (GIS).
"First, thank you for all the assistance and direction you have given us over the years.  It has been a long relationship and you have treated us with professionalism and patience every time we have asked for advice or direction.  Whether we used your services or not.
It is still great to receive such professional service in a time where that seems to have gone by the wayside and we continue to appreciate our association with you."
~ Ewen and Tracy
You worked hard to enjoy retirement
Tight Finances. High Inflation. House Broke.
It wasn't supposed to be this way
free up income
Improve your retirement by being able to afford to do more of the things you love.
Keep up with expenses
Don't let high inflation deflate your retirement plans.
have more fun
Retirement was supposed to be an adventure, not stuck being home broke.
All with reverse mortgages In Canada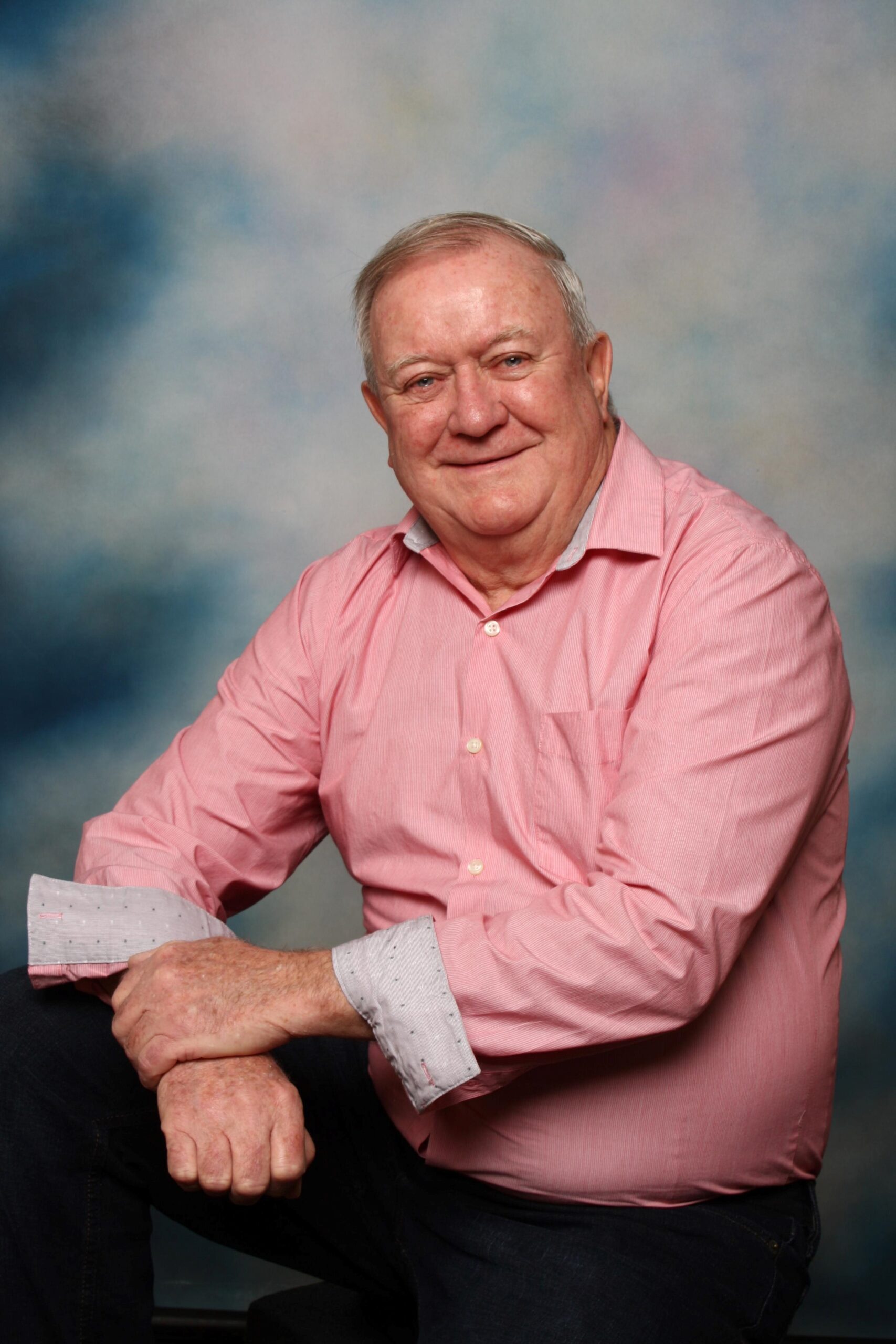 Dear friend,
I want to thank you for considering me to assist you with your retirement income.
I know it's a tough decision who you put your trust into when it comes to your finances. Let's face it, it's a very personal matter.
I want to ensure you that I do not take that trust lightly.
I personally guarantee that your experience will be smooth and without any pressure. My goal is to simply help you find the best options to get the most out of your retirement.
If you have any questions before committing your trust to me or about reverse mortgages in Canada, I invite you to give me a call and have a chat.
Your friend in the Mortgage Business.
Neil "Mortgage-Man" McJannet
ABOUT NEIL "MORTGAGE-MAN" MCJANNET
Neil "Mortgage Man" McJannet was born and raised in Manitoba, Canada and as a result, is hardy in nature and does not give up until a deal is done. After graduating from Dakota Collegiate in Winnipeg in the mid 60's he went to work at the TD Bank where he spent 28 years, with the last 10 years in their mortgage department in Toronto.
Neil prides himself in knowing how bankers think which helps him get those deals through for his clients. He is happily married to Joan, his wife of 55 years. She is a fantastic cook and hostess and is responsible for the health and well-being of "The Mortgage-Man".
Neil has 4 children – 2 boys and 2 girls. His 11 grandchildren live in Burlington, Hamilton, Formosa, Penticton and Kelowna and are the apple of his eye.
Neil and Joan love to travel (Joan is now a Travel Agent with Maritime Travel) downhill ski, golf, play cards & games and entertain family and friends.
The Mortgage Centres have a list of equity lenders for those questionable deals and they represent the majority of Canada's A Banks, Trust Companies and Life Insurance Companies. Check our site for an extensive list of lenders.
Neil prides himself in the service he provides all clients. He treats them with true dignity even when their chips are down and there is little hope for them. He also provides FREE guidance and counsel and tries to point all clients in the right direction so they can eventually get to the dream of their life – Home Ownership!
And remember, "Mortgage Man" is ready for action at the speed of light.
reverse mortgages in canada
made easy
2 - We get to know eachother
Whether is be over coffee or a call, we get to know you and your unique situation.
3 find the right reverse mortgage
After going over the options, you choose the right one for you.
4 - Love Retirement Again!
Get back to the retirement you dreamed of with financial relief.
Your Title Goes Here
Your content goes here. Edit or remove this text inline or in the module Content settings. You can also style every aspect of this content in the module Design settings and even apply custom CSS to this text in the module Advanced settings.
Will I owe more than the house is worth?
Even if there was a massive housing crash,
you will never owe more than what your house is worth at sale – guaranteed
.
This is written into the contract.  
So
you are protected against any future potential housing shocks.  You don't need to worry about what's going to happen with the housing market in
Canada.
Best of all,
99%
of reverse mortgages in Canada have had equity remaining when the mortgage is removed,
because of
the sale of the property.
The other 1% is capped to what the home is worth – it can never be above this. As a
result,
there is no need to worry about leaving a bill behind for your family.
Will the bank own the home?
You Own Your Home For Life
By far the biggest advantage of this mortgage product is that it allows you to get money out of your home with absolutely zero risk that you'll ever lose ownership of your home. Of course, the bank registers a mortgage on your home to protect their mortgage but Title Remains In Your Name!
This product –is designed to keep you in your home for life, by being able to take advantage of your equity in a variety of ways.
Unlike a 'normal' mortgage, home equity loan or a home equity line of credit – you are guaranteed to keep ownership of your home for life and the lender cannot take it away for any reason whatsoever. This is actually written into the legal agreement in black and white.
The reason for this is because no repayments are required – failing to make repayments is the major reason that mortgage or home equity lenders risk losing their home.
What if I have an existing mortgage?
All debts secured against title must be paid from proceeds Private second mortgages can be provided as long as the LTV does not exceed 65%. An additional $1,000 will be added to the closing costs for these files CRA debts, Consumer Proposals and tax arrears must be paid from proceed
Should reverse mortgages in Canada only be considered as a loan of last resort?
No. Many financial professionals recommend a reverse mortgage to supplement monthly income instead of selling and downsizing or taking out a conventional mortgage or a line of credit.
What fees are associated with reverse mortgages in Canada?
There are one time fees to arrange a reverse mortgage such as an appraisal fee, fee for independent legal advice as well as our fee for administration, title insurance, and registration. With the exception of the appraisal fee, these fees are paid for with the funding dollars.
What if I can't afford payments?
No Re-Payments Required
The purpose of a Reverse Mortgage is to help you gain financial freedom – not load you with more debts that require you make regular payments.
The lender exercises conservative lending practices and does not lend over a certain value of your home (55% maximum). As a result, it is possible and probable to maintain the equity in your home without requiring you to make any repayments – home valuation growth usually can more than offset the loss of equity.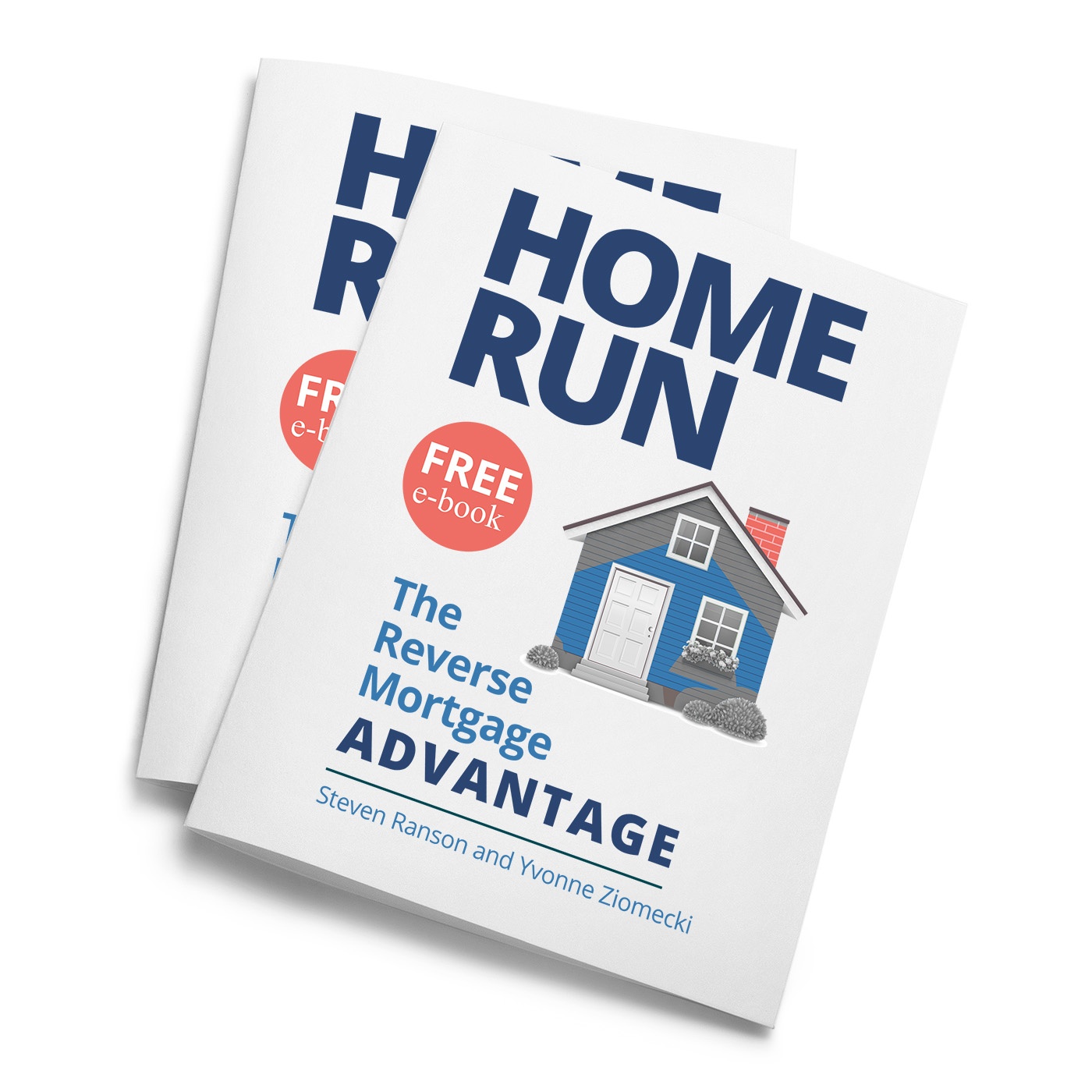 Get your home run today!
There are many advantages to reverse mortgages in Canada. In this ebook, we go through them in an easy-to-understand format. Download your copy today for your home run reverse mortgage advantage.
more about reverse mortgages in Canada
We just want to say our most sincere thank you. You have been amazing, and have worked so hard to get us into our first home together. Thank you so much for all you have done to ensure a smooth transaction. We will be telling anyone we know in need of a mortgage to...
read more