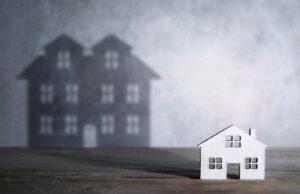 Downsizing a home over getting a reverse mortgage is often seen as the safe choice, but watch out – the numerous expenses can add up.
Costs of downsizing a home:
Expenses include: Canadian Land Transfer Tax ( 1% of the 1st $200,000 PLUS 2% for the amount between $200,000 and 2,000. Plus 3% between $2,000,000 and $3,,000,000 plus 2% on any purchase over $3,000,000.)
Moving costs vary but expect around $3-10,000.
Real estate costs, generally 6% of 1st $100,000 plus 3% over that amount – This expense and Land Transfer tax in BC are the most significant.
Legal fees, expect $1200 – 5,000. Or more depending on the sale price of your home.
Cost of new furniture, improvements on the downsized property (Seem inevitable) if needed – to name a few.
Do you have that calculator handy? Now compare downsizing a home to staying and doing some improvements to your existing home. Why pay the realtors, the lawyer and the Government a lot of your hard-earned equity?
Payments for downsizing a home:
Only if you acquire a mortgage on the new property or incur any debt during the process. Additionally, if you move into a condo you will have to pay regular maintenance fees. This requires close research as the condo markets have been hard hit by insurance companies over the last few years.
Emotional costs of downsizing a home:
Leaving your friends, neighbours and your community.
The result of downsizing a home:
If you downsize not only will you leave your beloved home, but after the moving expenses you may not end up with as much as you thought you would or more importantly need.
Alternative to downsizing a home:
A reverse mortgage is a great alternative to downsizing a home as you can avoid all of the above negative results of downsizing. Give me a call to see if a reverse mortgage is right for you.
Interested in learning more about reverse mortgages? You can learn all about them in my Reverse Mortgage Blog.