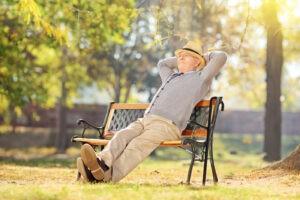 A Reverse Mortgage in Canada is a loan that allows you to take funds from the equity in your home, tax-free and with no monthly repayment contract.
The question I often get is, Are reverse mortgages hard to get?
It is a relatively easy process to apply for this mortgage:
Customer(s) must be over 55 years of age
Everyone on the title of the property must be 55 years of age or older
The home must have a value of $200,000. Or more and some property conditions apply
The home must be the applicant's primary residence.
You can receive up to 55% of the value of the home but the ages of the applicants play a big role in deciding how much can be taken out at any given time. And, of course, these funds are not taxable and therefore do not affect any supplements that you may have. Unlike a normal mortgage, the financial qualifications are lower- basically, all the lender wants is to be sure that you can personally cover the operating costs of your home on your own – heat, light, water, Strata fees (if any) Property taxes.
The steps to securing a Reverse Mortgage in Canada are very basic and include:
An initial phone call to Neil "Mortgage-Man" McJannet – 250-861-8758
Some due diligence on your own- I suggest obtaining the e-Book mentioned below and informing yourself of the features.
Home appraisal: An initial estimate can be given during the interview but the actual advance is based on a Full appraisal.
Choose the right Reverse Mortgage program for you.
Select a lawyer for Independent Legal Advice (ILA)
Complete the legal process.
Fund$ are available to you.
There is a lot of myths about Reverse Mortgages In Canada so I always suggest doing your own due diligence rather than listening to the local expert that knows nothing about Reverse Mortgages In Canada. I hope I have answered the question "are reverse mortgages hard to get"?