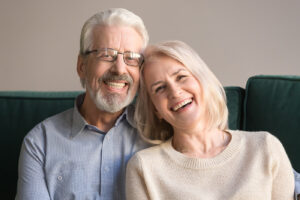 I thought the best way to have you understand the values of a CHIP Reverse Mortgage would be by providing a few Testimonials from real clients. A CHIP Reverse Mortgage in Canada can of course be used for many more purposes but this shows how a life can be changed.
4 amazing testimonials from CHIP reverse mortgage clients
"Knowledge Is Power", so one way to gain that knowledge is to see the results from real clients rather than accept comments from people that may well not need a CHIP Reverse Mortgage so are unable to understand the benefits that can be derived if you do need financial assistance.
Downsizing should NOT be your only option.
We loved our home, but as ownership tends to go, we had a growing list of repairs that were difficult to keep up with. This led us to consider downsizing- it made sense, on the surface.
After research, we uncovered several hidden costs of downsizing. Either way, we felt we would end up paying money we didn't have. That was until we discovered CHIP Reverse Mortgage. We learned we could afford all our repairs, keep or home, and even add that sunroom we always dreamt about! We even have money left over that we can save for a rainy day.
~Donald & Vanessa

N.B.: Some related costs would be real estate fees, Lawyer bills, costs of moving, probably new furniture and painting etc. etc. etc.
Want to help your loved ones with their goals and dreams?
Our daughter had been saving money to send her kids to university, but she didn't have enough to cover her tuition. We didn't want to see our grandkids graduate with student debt, but we didn't have the money to help. That was until we learned how CHIP Reverse Mortgage could help us pay for part of her tuition. To our surprise, we were able to access tax-free cash from our home and receive the money in a lump sum at the start of each semester. And best of all, I didn't have to touch any of my retirement savings.
~Ichiro
I always deemed of travelling after retirement.
I have always loved to trave. I saw my retirement as an opportunity to see the world. Although time was on my side, the issue was that I didn't have the money to check destinations off my bucket list. I looked for a financial solution, but it seemed that every option had downsides that just weren't worth it. I started to accept that my dreams would have to remain dreams.
That was when I learned about CHIP Reverse Mortgage. I could receive tax free cash as often as I needed – allowing me to travel without compromising my monthly cash flow.

~Beth
Retirement shouldn't mean giving up your lifestyle.
After saving for 40 years, we thought we had enough money for a comfortable retirement. To our surprise, last year we learned we only had enough to last us for the next four years.
We had few options and feared we'd end up living a lifestyle we di not want/ That was when we discover CHIP Reverse Mortgages and we could access some of the equity in our home, which had significantly increased in value since we moved in. And best of all we can enjoy our home for as long as we want.

~Gail & Ronald