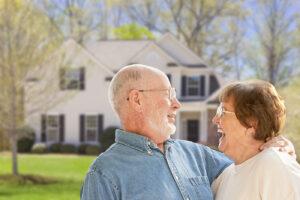 How long have reverse mortgages in Canada been around?
Well, I can remember over 27 years ago when I worked for a Major Chartered Bank in their mortgage department that this product was launched. In fact, when I looked it up the HomeEquity Bank has been doing Reverse Mortgages in Canada for over 30 years.
There are two lenders now in Canada that offer this service, the second being Equitable Bank and both are Schedule 1 banks like TD, RBC, Scotiabank etc. As a result, they are monitored and overseen the same way that the big banks are.
Over the years I have been asked an abundance of questions and while I don't remember all the questions, I will discuss some that I can recall. If you have any other questions, feel free to contact me at any time.
Are Reverse Mortgages in Canada too expensive?
In fact, reverse mortgage canada rates can be more favourable than alternative lenders rates on second mortgages or unsecured loans. The big benefit is that you don't have to worry about making any payments as the mortgage isn't due until the borrower(s) pass away or no longer live in their home.

Can someone still get a mortgage if they have an existing lien on their property?
Reverse mortgages in Canada can be used to consolidate debts, eliminate monthly debt payments and add to your personal cash flow. The reverse mortgage in Canada must be in the First position so any existing liens/mortgages would need to be paid off first and then the remaining equity would be for your use.

Is a Home Equity Line of Credit a better option?
Clients should always explore their options before making a decision and we can help in that way as well. The main problem with the HELOC is that there must be a financial qualification and payment of at least the interest must be made. Another thing to consider is that if one party on the HELOC passes the bank could re-qualify the remaining party and call that loan if they no longer qualify financially.

What if I pass, will my spouse have to pay the mortgage?
As long as the surviving spouse is on the title, they can choose to continue living in the home, without having to make repayment.
Got more questions about reverse mortgages in Canada? Check out the Top 5 questions people ask about reverse mortgages in Canada.