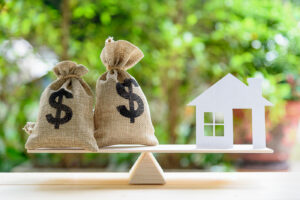 I will do my best to make you feel at home with the best options for you and your Reverse Mortgage In Canada. For the sake of simplicity, I will use programs administered by HomeEquity Bank for my explanations.
CHIP Reverse Mortgage In Canada:
This is the most popular product, and it allows you to access up to 55% of the value in your home. It is ideally suited to homeowners 55 and over that are looking for an initial LUMP SUM payment.
Those who decide not to take the full amount in one advance can access the remaining funds through subsequent advances at any time in the future.
Whether you need to pay off the debt that is adding to your everyday stress, are looking to finance a major expense such as a second home or vehicle, are facing costly healthcare expenses, or are looking to help a family member with a down payment on their home or for tuition costs. The CHIP Reverse Mortgage in Canada can free up the cash you need to deal with a sudden financial burden or make a long-time dream a reality.
Income Advantage:
Income advantage is ideal if you are simply looking to supplement your monthly income. There must be an initial advance of at least $20,000. To start your program on it way. You can create your own Planned Advance Fund with funds being advanced to you for a minimum of $1,000. Per month of $3,000. Quarterly. This program is ideal for those that do not want to liquidate retirement funds when the stock market takes a hit. By having these funds available you can continue to have the lifestyle you want and deserve by leveraging the equity in your home and not be forced to sell and move from the home and neighbours you have grown fond of.
CHIP Max
This product was specifically designed for homeowners 55-75 to provide that " little extra" that is normally not available primarily due to age. Chip Max like all the other products des not have any monthly payment obligation, but it is only offered in Urban centres throughout Alberta, Ontario, Quebec and British Columbia. You can use the funds to boost your income or pay off stressful debt using the equity in your home reverse mortgage in Canada.
CHIP Open
This is the newest tool in the Reverse Mortgage In Canada Tool Box, again thanks to HomeEquity Bank. It was designed as a short-term reverse mortgage loan which also allows the flexibility to convert to a CHIP reverse Mortgage at any time. ( A conversion fee is applicable at that time) With this product, you are allowed access to an initial minimum advance of $25,000. If you are looking for a short-term financing solution without any prepayment charges the CHIP Open could be the perfect solution.
Fees, Terms, Advance Possibilities, and interest rates vary on each product and will be discussed with you in detail in our initial discussions.
To be eligible for a Reverse Mortgage in Canada you must be:
A Canadian Homeowner
All borrower(s) must be 55 years or older
The home must be your primary residence. You can get extra funds for a second home and conditions to apply to that product.