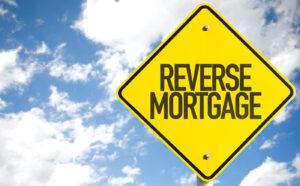 Before you actually think of selling your dream home, you should get educated by this Reverse Mortgages Workshop to avoid making serious mistakes that could cost you thousands of dollars in unnecessary Real Estate, Moving and Legal costs.
This comprehensive 1.5-hour Reverse Mortgages Workshop covers the A to Z's of Reverse Mortgages in Canada.
At this reverse mortgages workshop you'll learn:
The various different plans that Reverse Mortgages In Canada have to offer.
Your critical questions about Reverse Mortgages to ensure you have a full understanding of the process.
Get a complete explanation of related costs … what are the cost and interest rates for the various plans?
Find out why some of your friends or associates aren't motivated to get you to a better financial position.
What happens at a Reverse Mortgage Consultation to ensure you have a strong understanding of the pros and cons of a Reverse Mortgage In Canada.
Discuss the general uses and benefits of a Reverse Mortgage.
How to choose the proper plan for your particular needs and goals.
Compare Reverse Mortgages to Lines of Credit or other secondary financing.
Learn why Reverse Mortgages do not affect your income taxes or any related Government subsidy.
Learn the various uses of a Reverse Mortgage including but not limited to:

Paying off the current first mortgage – PAYMENT FREE
Consolidating various personal debts- charge cards, auto loans etc.
Renovating your home so you can remain in it and enjoy your neighbourhood.
Assist Children or Grandchildren in reaching their dreams of higher education or a home of their own.
Travel with your friends rather than hear about their trips when they return.
Take a monthly draw to allow you to entertain your friends and yourself without stress.
Anything on your Bucket List.
You'll hear 'real-life' examples of how your peers have changed their lives by utilizing a Reverse Mortgage.
The next FREE Reverse Mortgages Workshop is:
Capri Hotel Boardroom 2:
Sept. 27,2022 10:00 AM- 11:30AM
Sept. 27,2022 1:30 PM – 3:00 PM
TESTIMONIALS:
Downsizing should NOT be your only option.
We loved our home, but as ownership tends to go, we had a growing list of repairs that were difficult to keep up with. This led us to consider downsizing- it made sense, on the surface.
After research, we uncovered several hidden costs with downsizing. Either way, we felt we would end up paying money we didn't have. That was until we discovered CHIP Reverse Mortgage. We learned we could afford all our repairs, keep or home, and even add that sunroom we always dreamt about! We even have money left over that we can save for a rainy day.
~Donald & Vanessa
N.B.: Some related cost would be real estate fees, Lawyer bills, costs of moving, probably new furniture and painting etc. etc. etc.
Want to help your loved ones with their goals and dreams?
Our daughter had been saving money to send her kids to university, but she didn't have enough to cover her tuition. We didn't want to see our grandkids graduate with student debt, but we didn't have the money to help. That was until we learned how CHIP Reverse Mortgage could help us pay for part of her tuition. To our surprise, we were able to access tax-free cash from our home and receive the money in a lump sum at the start of each semester. And best of all , I didn't have to touch any of my retirement savings.
~Ichiro
A detailed rundown of closing costs that you can expect to pay.
Take home an outline of Reverse Mortgage process and find out what to expect every step of the way so that there are no surprises or upsets.
The reverse mortgages workshop is FREE and you can also bring a guest if you wish. You also might win one of several door prizes.
Neil" Mortgage-Man" McJannet presents the workshop with guest speaker Rick Johnson, Business Development Manager, Home Equity Bank.
Gain the knowledge and confidence you need to better understand and get the best Reverse Mortgages In Canada.
Book Early – Seating is Limited!
Register by email or phone
[email protected]  or  Call 250-861-8758